Shipping Container Storage for Rent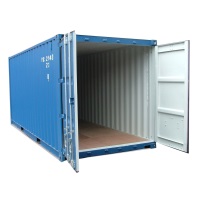 Movable storage containers serve as an excellent option for onsite ground storage. All our containers are made from corrugated steel and lined with wood flooring. They can also be modified to meet your industry specific custom storage needs or for personal storage & moving container requirements.
Our customization options include shelving, man doors, and roll up doors. Express Mobile Storage Solutions containers can be used for temporary storage, permanent storage, and mobile storage. We also have shipping containers for sale
Learn more about movable storage benefits of storage containers.
Rent Storage Containers in Ontario